SIGNPLAY
Exist/Exile
Installation, May 2016
Sugar Club Art Space, Elmhurst, NY.
Exile/Exist reflects my moment of facing identity conflict as an artist and a "Good" Thai citizen. Since the Thai military junta launched the coup d'état in May 2014, all Thais were prohibited from offering any of their opinions about the coup and the monarchy.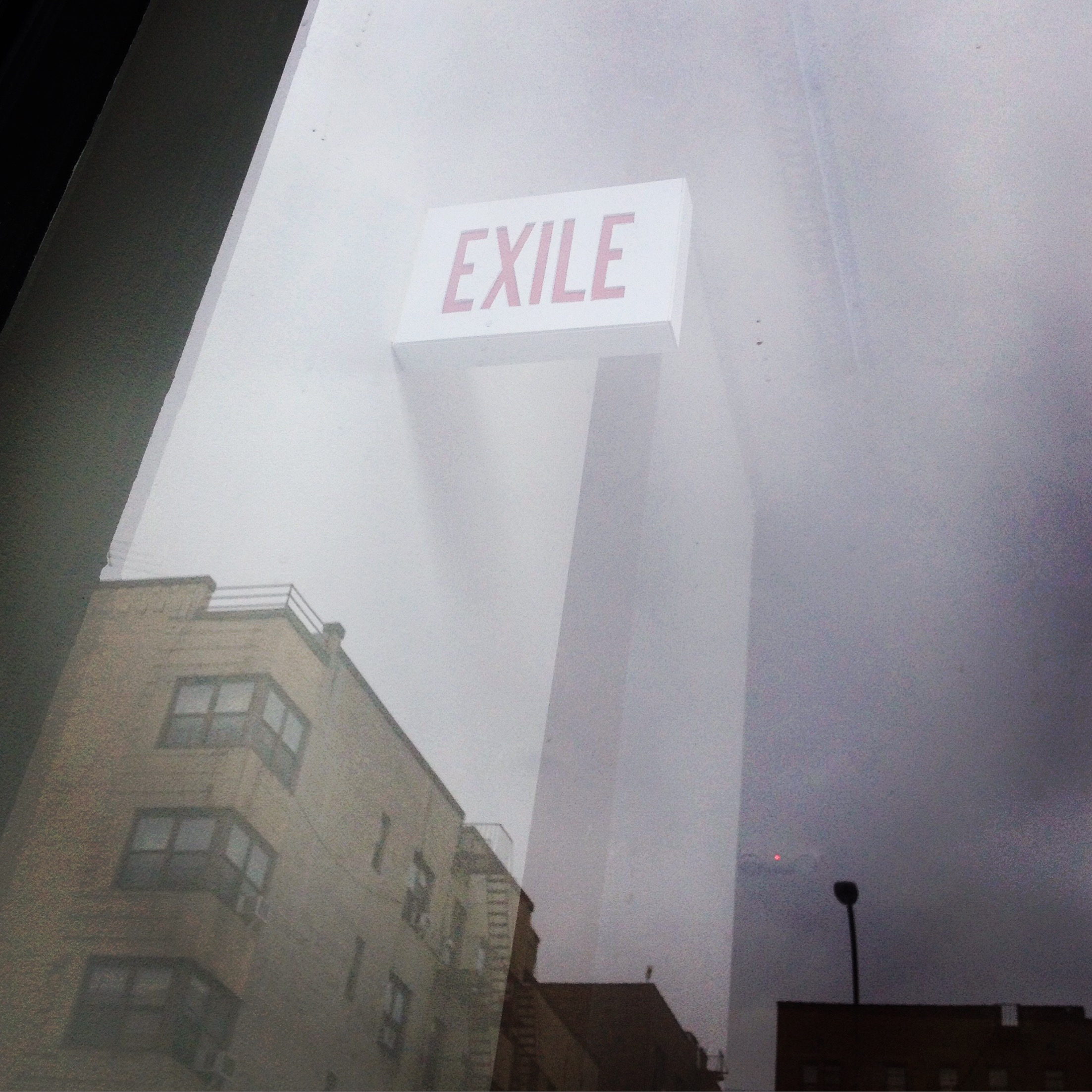 Let's bury it down
In collaboration with Thanachart Siripatrachai in
"Once Ubon(อุบล) a time"
Drawing and Installation, March 2015

Thai Folklore; originated in rural Thailand where natural spirits, ghosts and shamans have been pay homage to, has greatly influenced in Thai's culture in many ways. Playing with the religious cult of middle-class Thais who still very much believe in nature spirits and merit making but also heavily influenced by western design from social-media, using western style illustrations as street signs to promote one of the most traditional Theravada Buddhist ceremony in Thailand's countryside; Burying the sacred rock for the new temple building as merit making.